1.0 Parametric Confection
fabrication / product design / Blender
2021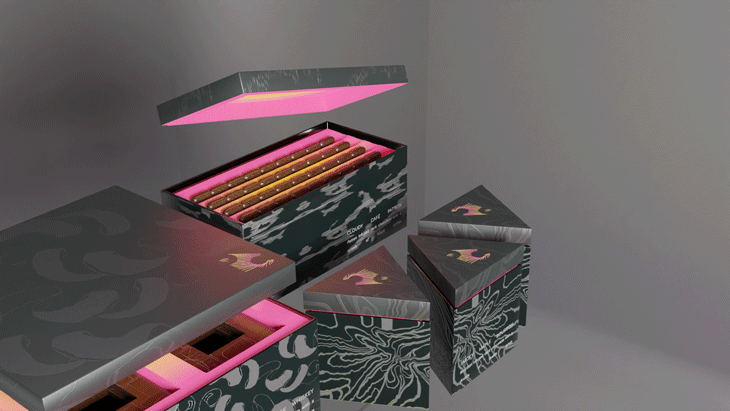 Inspiration struck from the modularity of architectural structures. Inorder to elevate the idea of "candies" I added the idea of infused chocolates.
To make the chocolate pop within the box I used gradient bright colors. The outside packaging using light but effective strings to give the box a structural feeling. Additonally the logo and box design were meant to mimic each other to make a cohesive look for the packaging. Encouraging easy legibility of the flavors I used embossing technique with designs of the different falvors.
---
Edition: 1
contains 5 variations of
shapes
Flavors:
charred orange whiskey /smoky
maple bourbon
Materials:

blender
used physical materials (cardboard) to determine the plausibility of the buildable chocolate.
---
2.0 Lockheed Martin Challenge Coin
fabrication / product design / Blender
2023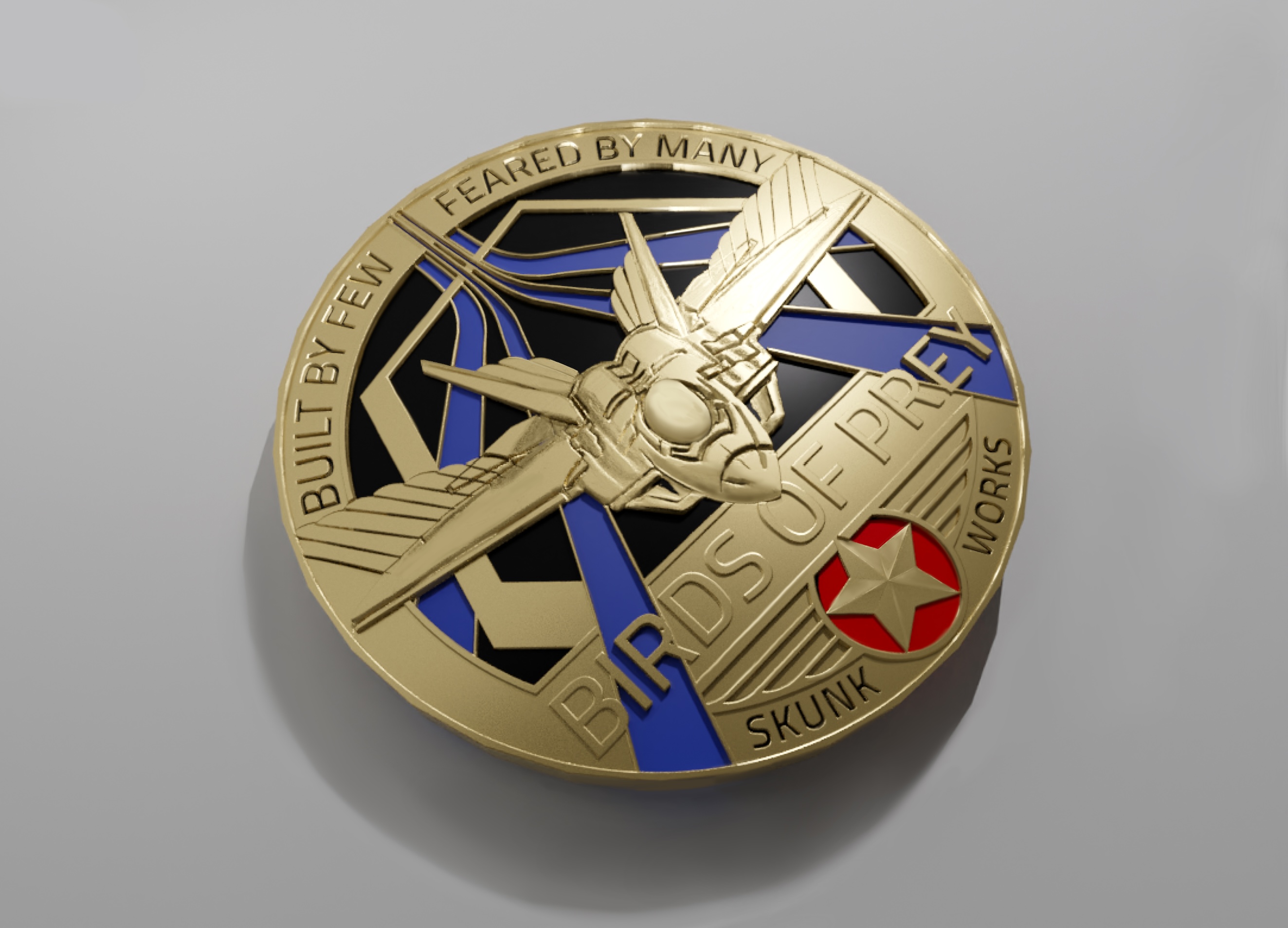 Goal: Design a challenge coin that inspires the manufacture engineers to continue to develope the radome feature on the F-22 Raptor.
Inspiration: Lockheed Martin Logo, United States Military symbolism